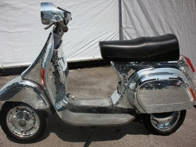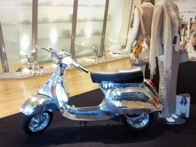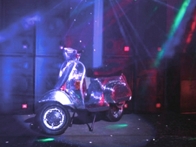 Funky Vespa
Categorie : attracties catering faciliteiten
Genre : drive-in

Eindelijk is het zover.
Het zusje van de Funky 500 DJ Booth is er.
En wel in de vorm van een echte Italiaanse oldtimer Vespa Scooter.

We noemen haar……. Funky Vespa!
Ze zal verhuurd gaan worden in combinatie met de Funky 500 of met een Italiaans Disco Concept om nog meer sfeer in de zaal te brengen!

Maar uiteraard is ze ook stand alone te huur als decorstuk of met een DJ.