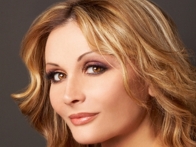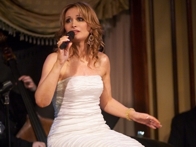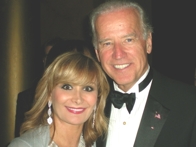 Giada Valenti (USA)
Categorie : internationaal
Genre : italiaans internationaal

Demo Materiaal: x

Met haar eerste single Libera heeft de Italiaanse Giada Valenti onder het pseudoniem Cristina de deur naar het grote publiek al ooit opengezet.
Op haar album laat ze als geen ander horen hoe enorm veelzijdig ze is.
Popmuziek in de beste traditie heet dat, maar dan wel met een onmiskenbare internationale uitstraling.

In 1997 komt Giada uit voor Nederland in San Remo Del Mondo, de wereldwijd vanuit Brussel uitgezonden editie van het befaamde festival van San Remo.
Ze behaalt prompt de eerste prijs met het door haar zelf geschreven Solo Con Te Hiermee wekt ze de interesse van platenmaatschappij BMG, die niet Italië maar Nederland als eerste op grote schaal kennis laat maken met de meeslepende hit-single Libera.
De plaat domineerde wekenlang de vaderlandse hitlijsten en vestigde haar naam in Nederland voorgoed. Enkele maanden later verschijnt het album.
Een waar meesterwerk dat qua opname en uitvoering moeiteloos kan wedijveren met menige internationale productie.

Evenals haar album, kenmerkt de show van Giada Valenti zich als veelzijdig, internationaal, professioneel en aanstekelijk, waarbij ook het Engelstalige repertoire niet wordt geschuwd.
Giada zingt niet over gebroken harten of andere tragedies; 'Dat wil ik persé niet' zegt ze zelf, 'tijdens mijn shows doe ik liedjes die mijn eigen leven weerspiegelen en dat staat in het teken van liefde en vrijheid' .
Een logische volgende stap in de richting van een internationale doorbraak voor deze, ondanks haar mediterrane afkomst, 'doorgewinterde' vakvrouw.


International Bio:

Singer and songwriter Giada Valenti is recognized for her special voice and great stage presence. With her October 2008 release, And I Love You So, Giada is bringing her romantic music and sophisticated style to music fans worldwide.
And I Love You So features Giada's interpretations of such songs as "La Vie En Rose", "It's Impossible", "Grande Grande Grande" and "Se (love theme of Cinema Paradiso)".

Joe Causi of WCBS Radio New York, says: "Giada Valenti is truly one of today's greatest voices, with style of the old world charm.
From the moment she begins you are blown away by a voice and style that is so rare with the artists of today."

Joe Piscopo declared on NBC Television: "Giada has a voice of an angel, she is the next Shirley Bassey".

"Criminal Minds" actor Joe Mantegna raved about Giada: "She has an incredible voice and a wonderful stage presence:

Born and raised in Venice, Italy, Giada Valenti started to sing and play piano at the age of seven.
She began touring professionally with a band by age twelve.
She studied piano and music theory at the Santa Cecilia music school in Venice and got her music degree at the G. Tartini in Trieste.
She also studied jazz with American singer Dawn Mitchell.

Winning the Festival Sanremo Talenti nel Mondo, led to the recording of her first full-length album.
From this album came the 1999 hit Libera.

When in 2004 her music got serious interest from a major record label in New York, she she decided to spend most of her time in United States.
In December 2005, Giada's self-released CD Italian Signorina was launched in the USA to great reviews. Italian Signorina featured the song "Caruso" that Giada performed on the red carpet at the Columbus Day Parade in 2005, 2006, and 2007 in New York City.
Giada has performed a selection of songs of her new CD And I Love You So at the 2008 and 2009 edition of this parade, and was featured on NBC Television.

In October 2008 Giada was named Woman of the Year by the Organization of Italian Charities In America. In February 2010 she was honored with a special award by the lartgest Italian-American organization, O.S.I.A., for being a good Italian role model.
American figure skater Kristi Yamaguchi used Giada's music in an ice show performance broadcast on NBC Television.
Producer Sonny Grosso and fourteen times Grammy winning record producer Phil Ramone selected Giada for a role in the Broadway musical Be My Love, based on the life story of tenor Mario Lanza.
Phil Ramone, who work with singer like Frank Sinatra, Barbra Streisand and Luciano Pavarotti declared that Giada's version of Caruso is the best he has ever heard.

Over the past two years, Giada also performed her own original shows La Dolce Vita Swings and Moonlight & Romance, in sold out-theatres in New York.
During these shows, she takes her audience on a journey across the Atlantic, singing the most beautiful Italian and American love songs.
She has brought these concerts to Europe and to other cities in the United States.

In June 2007 Giada made her the debut at one of the most exclusve places to perform in the U.S.: Feinstein's at the Regency in New York City.
With her show Tribute To The European Divas, featuring the music of such great female singers as Edith Piaf, Dusty Springfield, Shirley Bassey, Mina and Ornella Vanoni, she has become a regular performer at this prestigious venue.

In 2009 created a new show, entitled "Tribute To Love", which features famous Italian and American love songs.
This show became the "favorite pick" for LiteFM DJ Valerie Smaldone and sold out in many theaters at the East Coast in the United States and in 2010 she will continue to perform this show, in the United States and selected cities in Europe.

Beside performing her own shows, she participates in many fundraising event and glamorous Galas, where she had celebrities in her audinece like Isabella Rossolini, Danny Ailello, Steve Buscemi, Zucchero, Paul Sorvino and the Vice President of the United States Mr. Joe Biden.