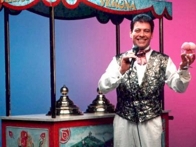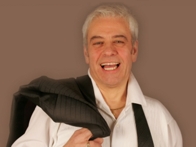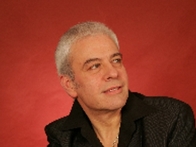 Signore Gelatino
Categorie : acts theater varieté
Genre : zingende ijscoman

De IJscoman voor ieder feest!!!

Zingende en swingende ijscoman Signore Gelatino brengt een Italiaans getinte show gebaseerd op bekende Italiaanse songs (Volare, Quando Quando e.d.) met een schepje Engels- en Nederlandstalig repertoire met een Italiaans tintje.
En dit alles gecombineerd met echt Italiaans ijs.

Deze show (ongeveer 45 min) is zeer geschikt voor party's, openingen, presentaties, winkelcentra of als afsluiting van diner of buffet.
De show is ook te combineren met een avondvullend all-round muzikaal programma.